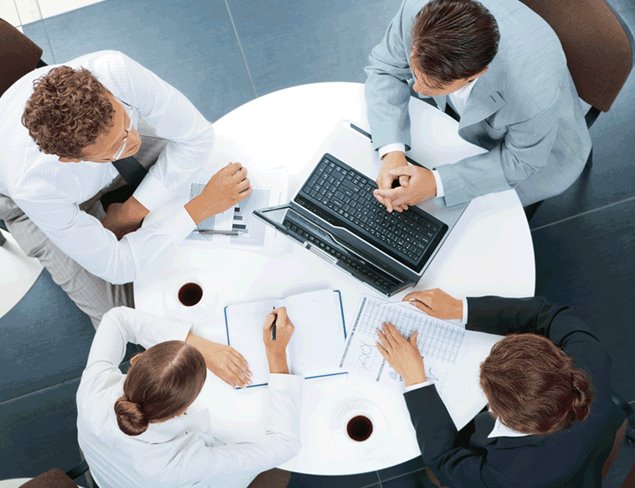 As a company begins to grow and its staff workload starts to get heavier, outsourcing a few integral parts of the business becomes a necessity. The increase in size and production comes with greater computing needs. There comes a point where every flourishing business hits a fork in the road and they must ask themselves – should I buy more hardware and hire more IT staff? Or should I outsource?
When done right, outsourcing IT can be crucial to the growth of a business. Here are the top 6 advantages of getting your technology handled by outside professionals.
Save Money
Saving money is one of the most persuasive reasons that drive companies to outsource their IT services. Many IT outsourcing companies offer their services for a fixed price. They review a business's current technology, procedures and processes and come up with cost-effective project strategies. This can help a business control their capital outlay, especially during sensitive growth periods.
By choosing to outsource, a business turns fixed IT expenses into variable ones, which frees up a substantial amount of capital that can be invested in other areas. Furthermore, this move may make a specific business more attractive to hungry investors, as the company has freed up funds that they can channel into areas that directly impact revenue.
An Upgrade in Risk Management and Security
Every business investment will carry with it a certain amount of potential risk. Government regulations, financial assets, competition, market balance and technology can all chance in the blink of an eye. IT outsourcing companies can manage a big part of that technological risk for a business. They have specific industry knowledge, which gives them an upper hand when dealing with security and compliance issues. Their experience has made them experts on avoiding risk in their areas of expertise.
A good IT provider can also be crucial to the security of your company, especially if you are dealing with sensitive customer information. Malware and hack attacks can be devastating to the flow and integrity of any business. Outsourcing IT will provide businesses with strong back-up solutions and stronger security technology.
Focus on What Matters
When a business outsources their IT services, it allows them to concentrate on their main goals and objectives. Outsourcing removes the necessity of having to split workload between activities that directly promote revenue and operational issues, and it allows business leader to focus their time and efforts where their priorities lie.
Many mid-size and small businesses can't afford the necessary resources to implement a reliable and up to date in-house IT system. Mega large businesses have the ability to maintain cutting edge systems themselves, but it costs them million of dollars a year. Outsourcing IT creates a more even playing field between smaller business and their gigantic competitors.
Stay Up to Date
A dependable IT outsourcing company has the resources to create new projects instantly. Handling a new project with in-house IT might involve months of hiring the right people, training them and providing them the support they need – just to sometimes find out they were not truly qualified for the task. IT companies have years of experience, this helps businesses because don't have to do any of the hiring themselves. And new implementations can be started from one day to the next.
By having more resources and better-qualified personnel, businesses will also be able to improve the quality of their overall service.
Updated software will unlock newer features, and remove out-dated versions that are susceptible to exploits and hacker penetration. A good IT company makes this process automatic, so that you never have to think about it.
Trained Professionals with Access to Better Technology
One of the key strengths to outsourcing IT is that a company will instantly gain access to professionals with expert skills sets. Many IT service companies have intellectual assets that would simply take years to generate with an in-house set up. For example, it is not very common that a single company can hire multiple professionals that are exerts on different IT areas such as coding, cloud services and ad-hoc services. IT outsourcing companies usually have experts in all these areas.
In the same way that we'd all rather have experience doctors, all business rather have experienced IT employees. The truth is that an in-house IT employee is often isolated and limited in knowledge. On the other hand, IT service companies see many problems from different sources and have the experience to deal with them efficiently.
Most business owners are not IT trained, so how do they know if their IT employees are experts or beginners?
Stay Ahead of your Competitors
It's hard for small and mid-size businesses to compete with the in-house support of market giants. However, outsourcing can help smaller companies act "big," by accessing updated technology and expertise being used by larger corporations. An independent IT outsourcing company can offer business a cost effective structure that will give them a competitive advantage.