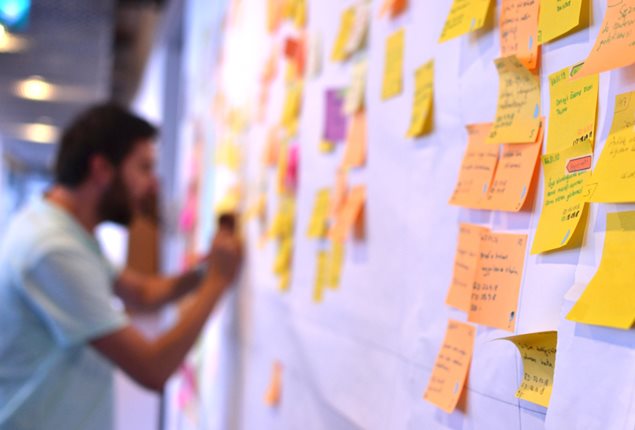 Do you have a task to achieve? There's an app for that. Kanban software is now widely used in both businesses as well as in people's personal lives. However, some of these software products are better than others - as is the case with any type of app! Today we outline our top picks for 2020.
What is Kanban?
Kanban is a project management methodology to organise units of work and make workflows more clear. It can be used for personal projects, or in the workplace in a team, or across multiple teams. The system relies on a series of cards (that represent tasks) that are moved through columns, progressing (and, at times, regressing) through from ideation to completion and archiving.
The method itself arose out of Lean Manufacturing, the birthplace of Agile - a software development approach that is now considered best practice for a majority of software projects.
Kanban software
Kanban can be done with nothing more than Post-It notes on a wall, however, good software allows you to do far more - like attach files, send notifications to people mentioned on the card, set reminders, etc.
Trello
Trello is perhaps the most widely-known and accessible software product on our list. The design and flows are very pleasing on the eye, and Trello can be used for almost any Kanban purpose. Trello is free to use, however, most businesses will want to unleash the power of Trello's Power-Ups and automations, which require a paid subscription. Power-Ups include a Calendar feature, Card Aging, Custom Fields, Voting, and more. Automations are limited in the free version of Trello but boosted in subscriptions. Trello is available via the browser, and via phone apps.
Asana
While Asana is perhaps better known as a task list style of software application, the different views available in this software product allow you to use it Kanban-style, too. Asana is good as a light-weight style project management tool, however, you'll need more integrations with other products if you want to take advantage of it across workflows. Integrate with products like Slack, Asana for Salesforce, and Gmail, or create your own workflows with Zapier. It's also available via the browser and phone apps.
Taiga.io
Taiga touts itself as "Your Agile, open source project management platform." The platform allows you to create either Scrum or Kanban projects, and has a clean, modern-looking layout for both styles of project management. While it's not quite as well known as its counterparts, there is a lot to like about Taiga (especially seeing as it's open source). Taiga is very much geared towards software development (including using User Stories as the main building block) so it may be a good tool for a self-hosted implementation - or you can use the Taiga.io cloud. There's a third-party app available for the platform, too.
Jira
For teams using the Atlassian suite of products for software development, using Jira for Kanban is a natural fit. Jira has deep integrations with other Atlassian software like Bitbucket and Confluence, plus can hook into other software development and DevOps tools like Jenkins, CircleCI, Github, and more. Since Jira was originally created for bug tracking in software projects, you'll notice some quirks (or workarounds) you may need to do to make it fit your use case. Jira can be hosted in the Atlassian cloud or on a private server.
Kanboard
Kanboard is the only Kanban software on our list that is completely free to use, no matter what your setup. The other players all have tiered pricing with a limited free version. Kanboard is also open source, but doesn't have its own cloud option, so you will need to host the software yourself. While the look and feel of the software are decidedly less slick than its counterparts, the functionality is extensive when seeing what you can add to cards and how to organise your boards. It's also built specifically for the software engineering process. This software is best recommended for software teams on a budget.
Conclusion
There are plenty of Kanban board software products on the market. The best thing to do is to compare the feature set of each along with the price for the size of your organisation or teams. Many organisations choose a product and wind up finding it not quite the right fit or having to pay an increasing amount for specific features. We can help evaluate which commercial Kanban software will fit your organisation, or even build one (or extra components!) to perfectly match your use case/s. Get in touch with us at CodeFirst for more details.