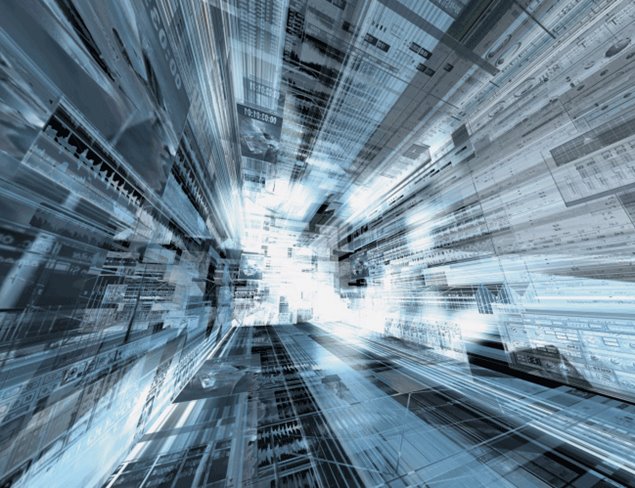 The signs are everywhere; on your smartphone, your tablet, your empty office chair and the cost of your business' real estate – mobility and the mobile workspace are the road to the future. If a business is not taking advantage of the mobile explosion that has consumed the new era of technology, then they are far behind their competitors. But how is that technology invading the workspace, and why hasn't it completely taken over yet?
What business wouldn't want their employees to use their own tablets and smartphones to get the job done in a secure and productive manner? The undeniable rise of smartphone and tablet use amongst employees means that they no longer have to be confined to a predefined office space. They can break free from the boundaries of their computer desk, and complete their jobs anywhere through the use of mobile and web applications. Individuals no longer see work as a restricted physical location, but as an activity that can be performed anywhere. Enterprises and IT teams will be challenged to provide seamless mobile workspaces for their users in the very near future.
A technology firm recently brought on board a flexible workspace, which enabled over 50% of heir employees to work away from their offices. This particular business realized that they could save over $367 million dollars over the next three years, even with the cost of relocation and supporting over 20,000 mobile employees.
Making the Switch
Organizations will have to be proactive and develop a workspace strategy by working with their IT teams, and discussing the challenges of applications, collaboration and security in regards to mobility. They will need to identity the metrics that will help measure success, and consider which applications belong in the mobile workspace and which don't.
It is true that enabling mobile functionally will be a great advantage for most workspaces, due to the possibility of increased productivity and savings in office-space. Breaking free of PCs and turning smartphones and tablets into fully functional work devices will set businesses apart from their competitors. It might, at the very least, allow companies to catch up with market leaders who have already made the significant switch.
However, a change like this is no easy task. The painful development process may be enough to scare most businesses away. But with the correct application development infrastructure behind them, a business can stay focused and on-task while adding platforms such as this. This is why it is crucial for business to select
industry proven and cost effective app development structures such as SaaS. These types of agile infrastructures can help businesses readily adapt to changing market dynamics without much hassle.
Taking Advantage of the Web App
Going mobile doesn't mean that you should go fully mobile. There are many ways for companies to create a mobile workspace, and some methods work better than others.
The mobile world is dominated by Android and Apple. It's either one or the other. Web apps allow developers and businesses a middle ground where they can allow users to use any device, and not have to worry about creating one app for the android and one app for the iPhone. By using a solid SaaS environment, employees can work with any device by just changing a few simple settings.
Web applications will be a huge factor in the evolution of the mobile workspace. HTML5 has given browsers an abundance of features, which has not doubt proven how powerful and effective web apps can be.
The Challenges
One of the biggest challenges facing the mobile workspace takeover is the multitude of software environments. Android, Apple and Microsoft all work differently, and they don't communicate very well with one another. In fact, at an organizational level, it can be a real nightmare. Even with the use of web apps, creating a smooth workspace with so many environments will be a huge challenge for any IT team.
Data security is another major block in the mobile workspace world. It can be very difficult for a company to find the balance between data availability and data security. In order for a mobile workspace to be successful, we must be able to provide users with all the same functionalities as a regular workspace, while at the same time securing all of our data.
Conclusion
It is highly likely that in the next 5-10 years traditional brick and mortar businesses will evolve into hybrid mobile workplaces. In today's society the workplace is becoming less of an actual place, and more of an idea.
Although some challenges still exist in the evolution of the mobile workspace, technology is quickly coming closer to fully overcoming them. Our corporate culture is at an acceptable stage to implement mainstream mobile workplaces, and our technology is almost fully there. In the coming years, it will be crucial for businesses to implement a proper software development infrastructure in order to be ready for these changes.