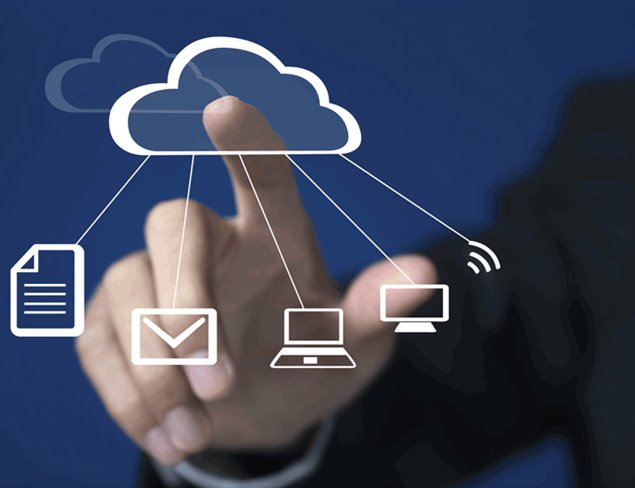 The cloud offers the modern businesses of today many appealing benefits. It allows a company to set up a virtual office, where it has the flexibility to connect from anywhere, anytime. As the number of web-connected devices grow, the cloud becomes more and more crucial to the success of modern workplaces.
Placing your business on the cloud simply means that instead of storing information in your computer's hard-drive, you can access everything over the Internet. Using a cloud-based system could forever change the way you do business –for the better.
It's no wonder that modern businesses love the idea of moving to the cloud. However, it's not as easy as hiring a rental truck and moving apartments. Figuring out how the cloud can be effectively integrated into a workplace takes time and good research, and what works for one company might not work for another. The advantages of moving to the cloud are obvious across a wide array of industries and in businesses both big and small.
The Cloud can save you Money
Making the switch to cloud computing can substantially reduce the cost of managing and maintaining your businesses' IT systems. Instead of purchasing pricy computing equipment for your company, you can reduce expenses by using the resources of a cloud application provider. You may be capable of reducing the operation costs of new hardware, system upgrades, and software. Additionally, you will no longer need to pay wages for professional IT staff, and you can save on energy consumption by using less tech equipment.
Added Flexibility, Scalability and Agility
With cloud computing, you can easily scale your business's operation and storage needs up or down to suit your specific situation, which allows for extreme flexibility in times of change. Instead of purchasing and installing expensive upgrades in-house, your cloud provider can handle it for you. The versatility of the cloud can free up a lot of your time, so that you can focus on what matters, your revenue.
The cloud can make your business agile by providing you with the computer resources you need when you need them. This tends to shorten the length of complex IT projects, which results in new implementations being delivered quicker. By being able to deliver solutions quicker, cheaper and with greater quality businesses have a great advantage over their competition.
Perhaps one of the biggest advantages of cloud computing is that it allows workplaces to be way more flexible. For example, with the cloud you have the ability to access data from anywhere; whether you are on vacation, or whether you are
commuting to work. By creating virtual office, your employees can access data quickly and easily, even when they are off-site.
Better Data Protection and Workplace Collaboration
The data of your business is important. Protecting it should be part of your continuity plan. Whether a natural disaster strikes, energy failure or other catastrophe, having your businesses' information safely stored in the cloud will ensure it is backed up and protected in a safe and secure location. The cloud allows a company to access data quickly in case of emergencies, which in turn minimizes that downtime and loss of productivity of a company.
The ability to collaborate in a cloud environment gives your business better communication and sharing methods. You can work on single projects across different locations by using the flexibility of cloud computing. Your in-house employees, contractors and third parties can have access to the files you want.
When a company makes the switch to a cloud based service, they can do away with complex recovery plans. The capabilities of the cloud are great at taking care of these issues, and they do it quickly and effectively.