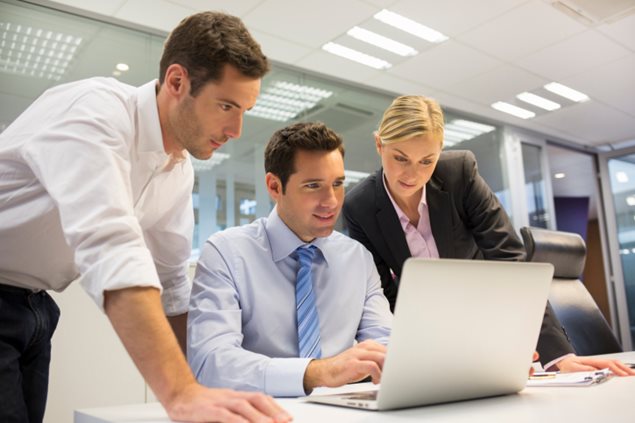 One way that startups can get their businesses rolling is to leverage the experience and mentorship offered by a software consultancy firm.Actually, whether you are just starting out with a brand new venture or have an existing business, hiring the right consulting firm is a cost-effective way to leverage specialized knowledge. However, hiring the wrong firm can cost you time, money, and energy.
The challenge for businesses is to determine what the actual role a software consultant is, and to learn when it is cost-effective to hire one.
What Does a Software Consultancy Firm Do?
Software consultancy firms can act as outside experts that can help you solve internal business problems. A good consultant comes with a wealth of specialized knowledge. However, a great consultant goes the extra step by bringing that knowledge along with proven skills, experience and solid processes that will move your venture forward.
Unlike your internal employees, consultants have their own independent schedules, are hired on a contract basis, and often have multiple clients. Depending on the firm that you choose, it may be just one person or a team, which usually includes a combination of project managers and analysts. It is always crucial to identify who your primary contact will be in order to prevent any miscommunication issues.
Software consultants can help with things such as sales development, marketing, expansion, and making improvements to existing systems.
Why Should you Work With a Software Consultancy Firm?
Companies hire software consultants as a cost effective way to fill existing gaps between their existing knowledge and skills. It is also a great way to bring in a new and fresh mind into the thinking power of your business. Here are some of the reasons why you should consider working with a consultancy firm.
Create New Solutions
There may be circumstances where you have a goal that your internal team cannot achieve on their own. This could be because of a lack of knowledge or skills, or because it is not in your company's core competency. A great consultant firm will work with you to save you money, time, and ultimately come up with dependable solutions.
Find Existing Problems
In many cases, a business may be experiencing negative symptoms such as decrease in revenue, cash flow problems, budget, or implementation issues. The internal management is probably aware of the complications but is unable to pinpoint what is actually causing it. In this situation, a consultant can come on-board and observe these symptoms, run tests, and determine the root of the problem.
Optimization
Some companies can grow very quickly, and while that is a great thing, it could also lead to the implementation of inefficient processes. It is hard for some management teams to even identify the things that they could potentially be doing better. A software consultant can bring some fresh perspective to the table, determine what processes and procedures will increase productivity, and evaluate every single area of your business.
Conclusion
Software consultancy firms can help you run your business better. They could help you plan strategies, and in some cases help you execute them.
It is important to note that not all consultants are created equal, and neither are software projects. Consider the reasons why you are hiring a consultant, keep in mind how long you are willing to wait to see results, and what your budget is. Finally, find a reliable consultant with a good record of accomplishment. If you have all of that figured out, then your product launch will receive the support it needs.