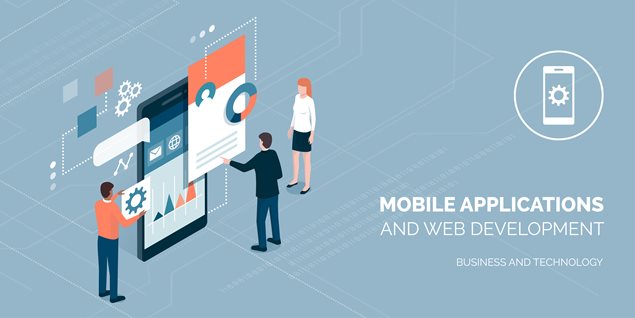 For any business, not for profit, or even for building a personal project or your personal brand, embarking on web and app development can be a tricky time. Without personal experience in the process, it's hard to figure out timelines: which should go where, and when?
Today we break it down, when to develop your website and when to develop your app, all depending on the nature of your project. Read on to start getting an idea of when to set those ever-critical development timelines.
If you don't already have a website, that's internet presence #1
No matter what your purpose is behind wanting to develop a website and an app, if you don't already have a web presence, then establishing one from the get go is paramount.
Building a new website needs to be right at the top of your list of must-do activities.
This will involve:
Finding a domain that matches your brand name and purchasing it
Putting up a placeholder for your website, with a little information, at the very least
This should be done as soon as possible. It often take time to find a domain that matches your brand that is affordable and available. Purchasing not only the .com, but also country domain (e.g. .co.uk), .net, etc. can also be a smart move to ensure potential visitors don't land on someone else's website.
Make sure to do the same with social media domains if they will be part of your offering, or at least check your branding doesn't go to someone detrimental to your brand.
For existing websites, it's time to modernize
If you already have a website, and you're looking to develop a commercial app, too, then take a good, hard look at your website first.
For app-as-the-main-product
Where an app will be your main product you want your website to at least have some supporting documentation and outline of the main functionalities of your app before you release the app itself.
It's advisable to build out these bits of your website while you are designing (before building) your app. Think of it like keeping your fans informed of the capabilities of your app.
For dual-functionality websites and apps
Modernising your website and adding the functionality you need there first is advisable over developing an app when they will both perform similar functions. The best way to do this is to ensure your website is mobile-responsive, with all functionality available via browser on mobile.
This way, even though you haven't built the app as yet, mobile users can still get all the functionality they need via your website (even if it is a little more fiddly than using an app).
Designing the website with a backend that's mobile-accessible will ensure you don't have doubling up of data and functionality when it comes time to build your app.
For ground-up app-like websites + new apps
Users generally expect the same functionality to be available across websites and apps: if they can't perform the same tasks in both then you'll be hearing about it!
If you want to build a whole app-like website as well as and app, it can be advisable to at least design them in tandem - then perhaps build out the functionality of your website first.
Need help with your app-like website and/or app?
We're trusted designers/developers when it comes to app-like websites and iOS/Android apps. Design them in tandem or one at a time, build now or build later, the choice is up to you. Let us help you to realise those solidifying ideas - and make them a reality. Get in contact with us a CodeFirst for a quote on your project.