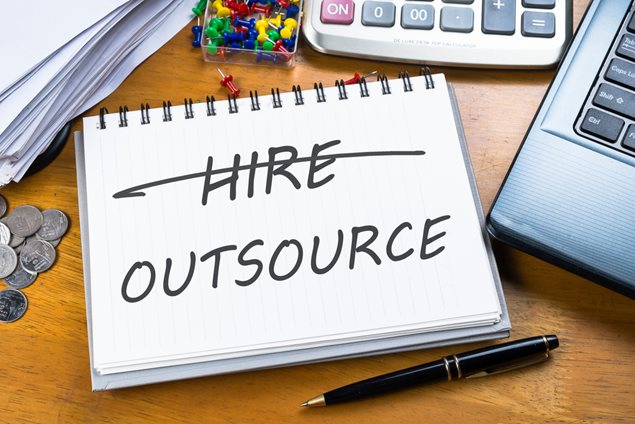 As an entrepreneur, you know it's in your best interest to find new ways to do things in a cost-effective, faster and more productive way. Fortunately, in today's digital era, new technologies allow professionals to do their job online from anywhere in the world.
Thus outsourcing, especially in the software industry, reduces overhead costs for business owners including the cost of taxes, health care, or compensations.
Although some might say that outsourcing has an increase of risks or is a more time-consuming process, if you figure out how to build and set up a project with support from outside engineers, it can help improve the outcomes, economies, efficiencies, and sustainability for your business.
Of course, cost-savings is one of the primary reasons that most companies outsource their projects - because there are less overheads when dealing with external software experts compared to their in-house counterparts. But there are other important reasons why companies decide to outsource their software development needs, too.
Here are a few of the main reasons why companies decide to outsource:
It's Less Risky Than You Think
Outsourcing a project to an unfamiliar external team seems like it could come with a greater set of risks to your business. But the truth is that typical outsourcing teams are composed of high-level professionals who care about their reputation in the IT-world and strive for continuous cooperation with their clients.
This means that they plan for risks better because they want to uphold their reputation and take on more responsibilities. So the final result is just as crucial for the outsourced team as it is for your business.
It's More Efficient
As an entrepreneur, you wear many hats. With a full to do list, outsourcing will not only save you time, allowing you to focus on what you do best, but it maximises the efficiency of the software project.
Outsourcing partners employ skilled professionals, and these professionals understand how to deal with the specifics of the project that might go beyond your specific set of expertise. They generally have a better understanding of how your goal can be achieved, so companies often outsource software work to improve the efficiency and success of the desired product.
You Can Get Better Results
The majority of outsourcing partners are interested in creating a product that will become well-known for its success and quality. They're here to get a good reputation, just like you. Therefore, many companies outsource software work because these partnerships are appealing options.
The outsourcing partner is not only involved in building the product itself, but also designing it from scratch, changing ideas if needed, launching the product, and working on it until the product is ready to take the market by storm. In short, it's less work for your company, but you still get the recognition you deserve.
It Offers a More Focused Strategy
As a busy entrepreneur, your in-house team probably has to handle more than one project at a time. This often means compromising on the quality of the project or even delaying some projects. Thus, companies decide to outsource, because when you outsource software development, the external team will have the time to focus entirely on the project you've given them and deliver high-quality outputs that meet your deadline.
It's Faster to Hit the Market
In today's ever-changing world it's vital to innovate quickly. Being first to hit the market can be a crucial determinant for success. This is another excellent reason companies decide to outsource.
Outsourcing is a great way to gain control over the speed of your software development. Instead of letting your available resources dictate the timelines, you can scale more rapidly with a remote team and move forward much faster.
You can Take Advantage of Technological Advances
Countries all over the world are working on and implementing new technologies. This is yet another great reason why companies decide to outsource software development. If your project requires complex skillsets or know-how that just isn't readily available or feasible to develop in-house, then it's often more efficient to find it in external providers.
By outsourcing the work to an external partner who has a proven track record of excellence, companies can create innovative solutions in the latest technologies without having to master them themselves, providing a nice a competitive advantage.
It Offers a Fresh Perspective
Writing exceptional software frequently necessitates trying out new approaches and thinking outside the box. Getting a fresh set of eyes will almost certainly allow your business to profit. Remote team members might surprise you with unexpected feedback and new ideas about how to improve your project.
We Love Helping Businesses With Their Outsourcing Needs
Whether you're looking for custom software that helps your business do more, a developer with a "can do" attitude to help you quickly scale your projects and expand your operation, or merely some help with your current software, you'll want to get in touch with us!
Our highly experienced team will help strengthen any project, and we're more than happy to offer a free consultation. So what are you waiting for?